Club History
Washington (D.C.) Cricket Club was founded in 1973 by a group of cricket enthusiasts who frequented the Washington pub in north London. Founder members were Ziggie Holder, a Trinidadian by birth who sadly passed away in 2004 aged 70, and Derek Woods. In those days the club played home games at the Hampstead Heath Extension ground. One early scorebook note suggests the D.C. stood for 'Drunks Cooperative'! At some point the D.C. was dropped.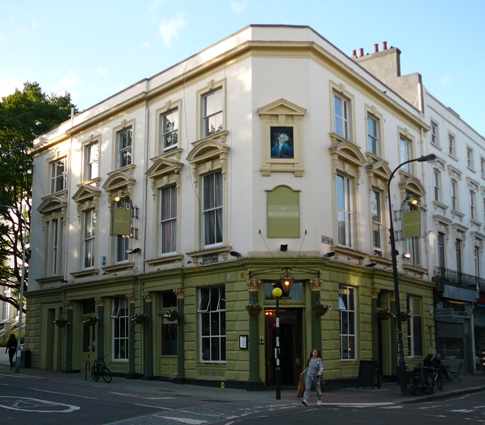 Ziggie kept the club going until the early 1980s when a new generation of players, including Dave Walker (captain for many years), Alan Moffat and David Gluckman took over the running of the club. They proceeded to rebuild and extend Washington Cricket Club, with the able assistance of four men who had played for the club in earlier times - Toby Reisz , Mick Nolan, Mukesh and Rajesh Sachania. Two other founder members were Nick Nicholson, who sadly passed away several years ago and Les 'Refrigeration' Nelson.
Dave Walker now resides in Thailand, but returns to the Wash most summers and plays the occasional game. Al Moffat pops up now and again (for example on tour in Corfu in 2006) and maintains a close interest in the club. David Gluckman of course still lives round the corner from the Wash and plays regularly, despite being well into his 70s – an inspiration for us all. Other regular players from the 80s and 90s were Mike Walton, Taran Persaud, Pete Demitri, Nick Withers, Bryan Bailey, Tim Sparkes, Mick Nolan, Martyn Wells, Richard Minion and Grant McDonald.
When Dave moved to the Far East in the early 2000s, the club set up more of a formal committee structure. Club Chairmen Gary Evans, Paul Irons and latterly Peter Kloss have maintained and evolved the club in both cricketing and social terms. Numerous committee members and players have made important contributions – Matthew Cragoe, John Roche, Eric Stoughton, Justin Gurney, Aff Naseem, Brad Hitchcock, Lee Fogarty, Russell Pendry, Shawn Hill, Ash Cruickshank , Toby Mariner and more.
The Washington, like many of its opponents who play friendly club cricket, is based on a local institution, in this case The Washington pub, situated on the corner of Belsize Park Gardens and England's Lane in London NW3. The publican for many years, Terry Tidey, is an active player for the club. Terry and his wife Kate always welcomed and supported the club and players, and their two sons, Nick and Robert, have both played regularly in the past. In 2012 Terry took well deserved retirement; the club continues to be based at the Wash, but of course it won't be quite the same without Terry and Kate behind (and in front of) the bar.
There have been several main home grounds since the 70s and Hampstead Heath – Lyttleton Road, Alexandra Palace, and the current North Middlesex ground near Winchmore Hill where the club has played since around 2004.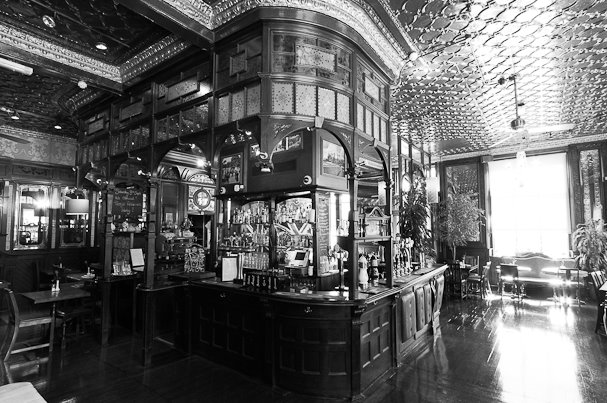 The club has a regular fixture list, comprising 25-30 matches per season, weather permitting. As is the way with social cricket opponents come and go – games are set up through a chance meeting, acquaintance, or the Club Cricket Conference, but then lost a few seasons later due to fixture list conflicts or just apathy. However several of our opponents have been playing us for many years – for example Pacific CC, who were based on the old record company, Lord Gnome which arose out of early Private Eye, and Vagabonds and Arkley which are both long-standing fixtures. A recent addition to the fixture list is Washington, Sussex. As many will know this is where Terry Tidey's Great Great Great Grandfather, Daniel Tidey, the architect who built the Washington pub (1865) and much of Belsize Park estate, hailed from. And this is where the pub got its name – the George Washington connection came a little later.
The lion's share of stories and infamous Washington events come from overseas tours which is a long tradition of the club. In the 90s there were some ambitious long haul tours, taking in Australia, New Zealand and South Africa and playing at some prestigious grounds. In the last decade or so tours have tended to be shorter, including for example Malta, Corfu, Cyprus, Slovenia and Croatia, Holland and Portugal, but equally successful and enjoyed by all.
There are too many to mention every contribution here, but just two more – Jimmy Wood who developed and still maintains our club website (thanks!), and life member Kit Cooper who designed both this year's 40th Anniversary logo and the 'pub sign' logo we have used for a decade or so (thanks twice over!).
2013 is a very important season for the club – it's our 40th Anniversary. There will be some special events, wearables and celebrations. It's the people who turn out to play and then socialise together who have made the Washington what it is today. We are hoping quite a number of old Wash players and members will return and be able to participate in 2013, and it will be great to mix the old with the new and compare what has changed over the years, and what hasn't!
Peter Kloss
Washington CC Chairman
February 2013.